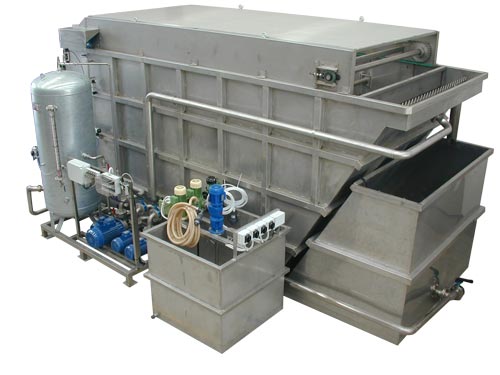 Flotation is a process to separate suspended solids or emulsions in the water. They are typically used to remove sludge from water layer varnishing cabins and to remove grease or oil in the food industry. Lately, with the increasing demand of water recycle systems, they are often used in different applications.
The chemical-physical treatment enables to separate pollutants, dissolver or suspended, from waste materials. The process is carried out adding chemical additives, called "electrolytes", to the waste materials to be treated; such formulations, different according to the type of pollutant, enable the destabilization of the balances which allow the particles to remain suspended in waste materials. The pollutant coagulates creating big agglomerates which are then separated with a physical filtering process.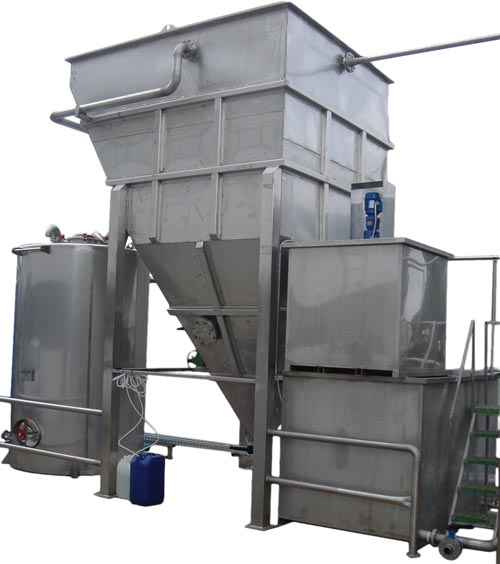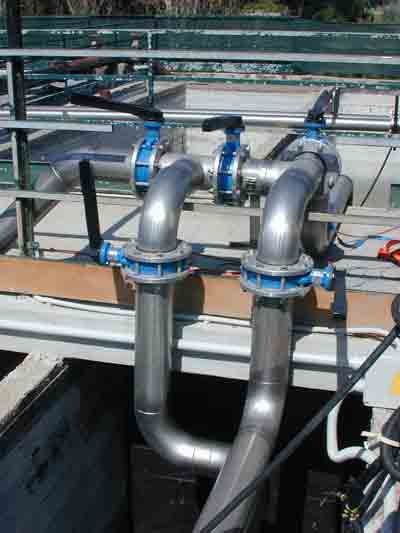 Recommended for civil, food (cheese producers, farms, abattoir and meat processing, processing of vegetables, wine cellars, etc…), textile and dyery industry discharges and for all the discharges suitable for biological depuration cycle, the small-medium size equipments are realized in pre-assembled version in metallic carpentry or fibreglass. Bigger systems are realized according to customer needs with civil works in ferro concrete
The implants are made of first rain monobloc tanks accompanied by all electromechanical works and steel structures required to implement the individual sub-funds of treatment such as: float shut-off valve, electric relay with electrical control panel and control, rain sensor, closing device poppet floating in AISI 304 stainless steel calibrated for light liquids, with coalescing filter removable polyurethane open cell foam.